Central Feeding Unit [C.F.U.]
The CFU is designed to distribute Imacoat HE-100 chemical from a central dosing tank towards the separate glass production lines (Imaca B.V. Coating Hoods). The central dosing unit tank is to be filled with IBC's.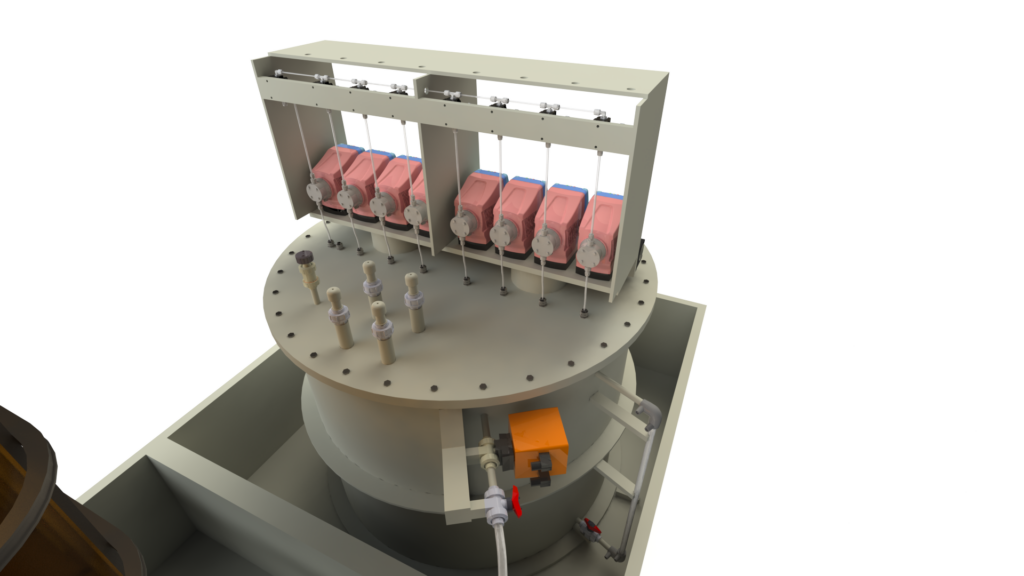 ADVANTAGES OVER DRUMS:
Refilling can be done in a s afe environment.
Refilling efficiency increase
No waste / Returnable IBC's
The chemicals are stored in a safe and controlled environment Drums, replaced by IBCs (Reduced price on chemical per Kg)
Standby reserve pump to prevent downtime
Increased monitoring on refilling process
Modular build for easy part(s) exchange
Modular use 1080kg or 1700kg IBC
Automated filling proces
IMPROVED FROM PREVIOUS DESIGN
Improved circular design for strength and reliability
Improved integration of the distribution system
Better distribution of space for easy and efficient maintenance
None pressurized filling process
Easy exchangeable parts
---
Drumstand
The drumstand provides a solid base to place the chemical drum and pump. Measuring the chemical consumption is done by a scale or load cell. In case of the HP1 & HP2 a scale will be used, for the HP3.4 & HP3.5 the load cell will measure the consumption.

Dimensions: 120*55*50 cm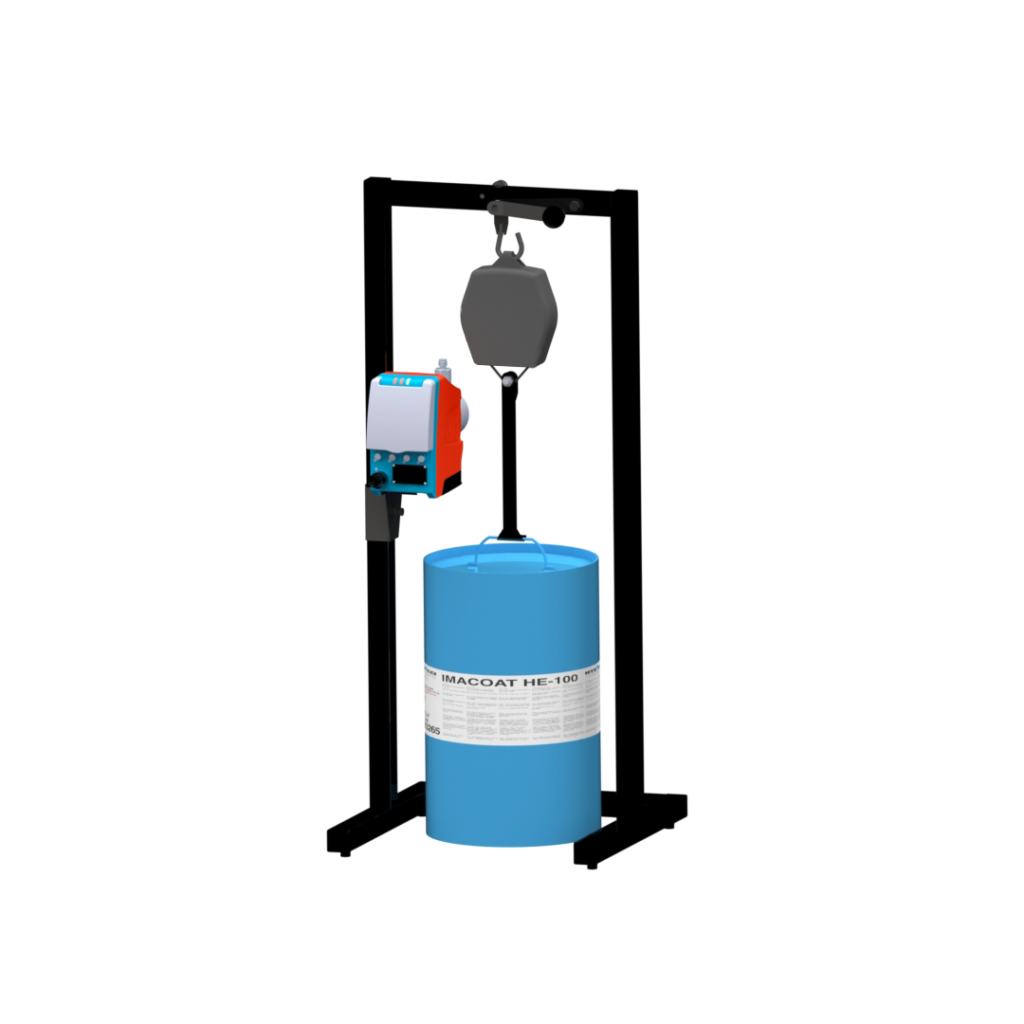 ---
Imaca Suction lance with level sensor
The Imaca suction lance can be applied for safer drum changes. During the drum change the valve on the suction lance can be shut, creating a vacuum in the lance. This ensures that the chemicals will stay in the suction lance an don't run back down. Even when you forget the valve, the check valve will stop the chemicals from flowing out.
By using the anti-float cap, we can ensure the suction lance will be steady in the chemical drum. By simply unscrewing the anti-float cap, you can detach the suction lance from the drum.
As an extra indication the suction lance contains level sensors. These ensure that the alarm will show when the drum needs to be changed. Due the two level sensors, first a warning will be given and after that an empty drum alarm. These will show on the pump, for this the signal cable is attached. The Imaca EPZ pump will be required for this setup.